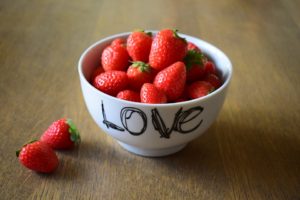 I love love love Organic food, I mean I love food in general. Food is an amazing thing when you learn how to utilize it properly, and removing the toxic overload of conventional food has helped me tremendously. It has helped me so much that I have even shed a few pounds because of it. When I say a few I mean 100. Yes, that's right I shed over 100 lbs and I attribute some of that weight loss to the removal of toxins in my body. Did you know toxic sludge builds up in your fat cells and can hinder you from losing weight. Of course an organic diet isn't the only way to lose weight and by simply eating organic you aren't going to lose 100 pounds overnight but it certainly helps.
WHAT IS ORGANIC FOOD AND WHY YOU SHOULD EAT IT?
What makes it Organic, and why is it important to a healthy lifestyle? Organic farming generally reverts to an old almost extinct practice, that of which the industrialized food industry no longer uses, because they are more costly, less efficient, and produce smaller yields. Organic farming does not allow the use of synthetic pesticides and chemical fertilizers. Organic food is also not produced with synthetic food additives, or industrial solvents. Studies have shown organically grown food compared to conventional food show differences in nutrients, anti-nutrients and pesticide residue.
HAVE YOU HEARD OF THE DIRTY DOZEN?
It's a list of fruits and vegetables highly recommended to purchase organic. These fruits and vegetables yield the highest traces of pesticides. When tested these foods came up positive for at least 47 different chemicals and some testing as high as 67. At this point we aren't eating a healthy fruit cocktail, we are exposing our bodies and our minds to a chemical cocktail. If you are on a budget, like most consumers I highly recommend you follow this guide. For those of you who can afford to purchase everything Organic I highly encourage it. But for those who simply cannot afford it you're in luck because there is a clean 15, a list of fruits and vegetables, which are safe to consume in non-organic form. These foods have tougher skins and are less susceptible to contamination.
"THE DIRTY DOZEN"
Apples
Peaches
Nectarines
Strawberries
Grapes
Celery
Spinach
Sweet bell peppers
Cucumbers
Cherry tomatoes
Snap peas
Potatoes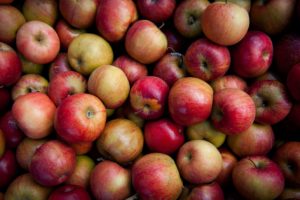 "THE CLEAN FIFTEEN"
Avocados
Cabbage
Cantaloupe
Cauliflower
Eggplant
Grapefruit
Kiwi
Mangoes
Onions
Papayas
Pineapples
Sweet Corn
Sweet Peas
Sweet Potatoes
Asparagus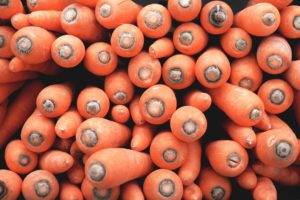 There are many ways to be as conscious about your eating as you are about your bottom dollar. Whole foods, which is the biggest supermarket chain specializing in organic food runs sales and specials just like many other markets. They have a sale flyer known as the whole deal and offer weekly printable coupons. Their website even features money saving tips. Your best bet though is to source naturally organic and local options direct from a farmers market. Food that is local is fresh because it has not traveled x amount of miles to your dinner plate. You can also find out exactly how your food was made. Any of these options are suitable as long as it fits your needs. Trader Joe's is my favorite go to market for Organic eats. They have the best prices and offer many imported choices you won't find anywhere else. So I ask you, to be organic or not to be?
For more information please visit www.ewg.org your source for 2017 shopper's guide to pesticides in produce. The dirty Dozen and Clean Fifteen is updated yearly according to pesticide testing, please visit the Ewg for any updates.
Also Subscribe to our newsletter to receive a free download of our extended guide to buying organic.
*All content displayed on this site is not intended to diagnose or treat any disease, or as a substitute for medical advice. Please consult with your advising physician before starting any treatment for a medical condition. Please take extra caution if you are pregnant, nursing, have a medical condition or are taking any medication. Stay Sprouted shall not be held liable or responsible for any misunderstanding or misuse of the information contained on this site or for any loss, damage, or injury caused or alleged to be caused directly or indirectly by any treatment, action, or application of any food or food source discussed in this site. The statements on this site have not been evaluated by the Food and Drug administration and readers are encouraged to do their own research and make all health decisions consciously.
*In order to support the stay sprouted blog so that we are able to continue providing you with the best information in regards to health and wellness we may receive monetary compensation for links to products. These are products that were tried and tested personally and are believed by us to provide you with the necessary tools to live a long healthy life.
Stay Sprouted & Stay Grounded